生物多様性を学び保全する、サステナブルラグジュアリー
絶滅危惧種でデザインされた美しいモチーフを中心に、
持続可能で崇高なファッションを追求します。
盆栽は人間のケアによって
百年以上維持されることから、
サステイナブルの象徴とも言われる、
自然と人間の共創アートです。
盆栽に独自のイマジネーションを加えた
絵画作品のプロジェクトでは、
世界中に「盆栽」の文化を発信します。
ITEMS
Regular price

Sale price

0 円(税込)

Unit price

per

Regular price

Sale price

0 円(税込)

Unit price

per

Regular price

Sale price

0 円(税込)

Unit price

per

Regular price

Sale price

0 円(税込)

Unit price

per

Regular price

Sale price

0 円(税込)

Unit price

per
絶滅危惧茶で美味しく始めるNature Positive

世界の絶滅危惧種が
生物多様性損失の原因を教えてくれるように、
絶滅危惧茶は
日本古来の里千里山のあり方を教えてくれます。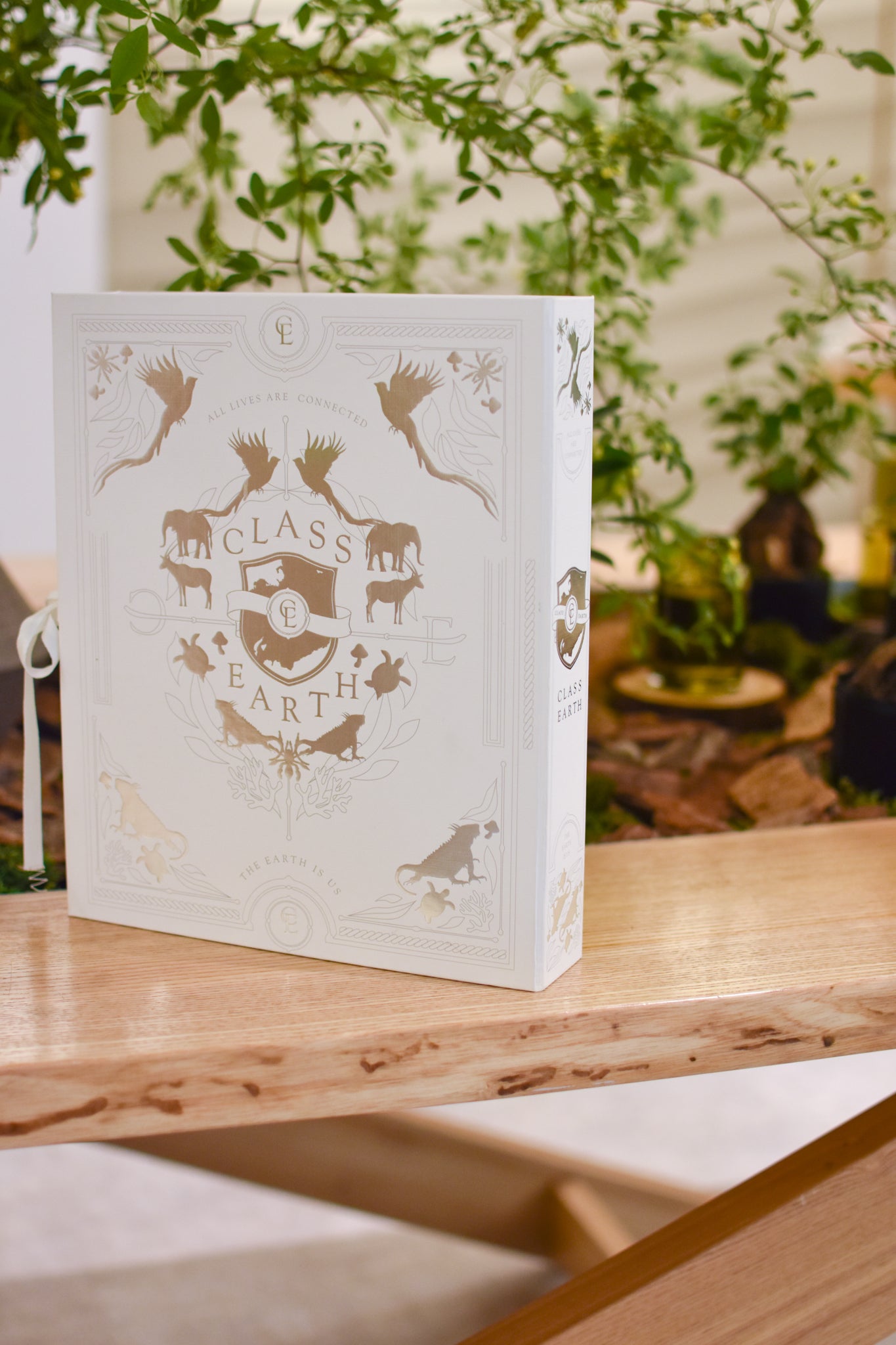 Our purpose is to make our world nature positive

I want to create a future where children can live in harmony with nature on this planet called Earth, learning the power to live from the miracle of the evolution of life and the inevitability and beauty of all living things.

A beautiful motif designed with endangered species on the Red List.
A t-shirt made of sustainable materials with the highest quality embroidery will be released this spring.
No two tags with serial numbers are the same.
インタビューへ
A step towards zero greenhouse gas emissions. carbon offset

Unfortunately, in Japan, even under the economic stagnation caused by this new coronavirus infection, Earth Overshoot Day has been pushed forward.

read more

What is green wash? Introducing actual cases, how to identify them, and how to deal with them

I'm typing it in here by hand.
The text is a little big, so I'd like to adjust it. I'm looking for a way not to do it by hand.

read more

What is TNFD? Explanation of differences from TCFD

Unfortunately, even under the economic stagnation caused by this new coronavirus infection, Earth Overshoot Day has been brought forward.

read more