Regular price
120,000 円(税込)
Regular price
Sale price
120,000 円(税込)
Unit price
per
Sale
Sold out
専用ナンバーを刺繍する理由

CLASS EARTHでは、同じナンバーが入った商品が複数存在することはありません。
このナンバー刺繍により、どの商品も、お客様だけが所有する唯一の商品となります。

所有者を把握できるため、長期保証を可能にします。
模倣品や転売といったトラブルを防ぎます。
ご希望がない場合は自動でナンバーが割り振られます。
ナンバーが既に埋まっている場合は、その他のご希望ナンバーをショップよりお伺いいたします。
プレミアムなブック型梱包について

ー全て特別なボックスに入れてお届けします。

紙素材は全てFSC認証紙を使用
職人の手作りで作られたプレミアムなブック型の化粧箱。
アフターユースを想定した、本棚にもぴったり合うサイズ
プラスチックの袋(OPP)不使用、FSC認証紙の薄紙で梱包。
メッセージカード・封筒と共にお届け。

ーボックスやカードの同封梱包を辞退される場合

梱包の辞退をされた場合は、通常の寄付に加え、追加で2,000円の寄付を行います。ボックスがご不要な方は、ご購入時にご選択ください。
SIZE

| Size | Length | Width | Shoulder Width | Sleeve Length | Sleeve Width | Cuff Width |
| --- | --- | --- | --- | --- | --- | --- |
| 0 | 63 | 45 | 41 | 18 | 18.5 | 15 |
| 1 | 66 | 48 | 43 | 19 | 19 | 16 |
| 2 | 70 | 53 | 48 | 22 | 23 | 18 |
| 3 | 73 | 58 | 52 | 23 | 24 | 19 |
Item Detail
A T-shirt with a CLASS EARTH emblem with a motif of the world's endangered species drawn with a cutting-edge AI embroidery machine.
The beautiful emblem is a large-scale embroidery, but because it is embroidered while dyeing a single thread, there are few pieces of thread, and you can not feel the hardness of the back that is unique to embroidery. Also, this modern embroidery machine does not drain sewage from dyeing threads.
The brand's original name tag is sewn on with "Book Stitch", which uses a book as a motif, and the back style also expresses the spirit of inquiry and the importance of inheritance.
The tag will be embroidered with your unique number. This ensures that no two T-shirts are alike.
The body is made of organic cotton from India, which has thick fibers and excellent durability among cotton. By knitting it into a high-gauge cotton sheeting, it is made into a fabric that has both a supple and elegant texture and durability that can be used for a long time. We carefully sew each piece at a sewing factory in Wakayama Prefecture, and promise a production system that minimizes mass production and mass disposal, which is a problem in the apparel industry.
・10-year repair warranty
・With a brand name tag. Desired number can be embroidered
・Embroidery colors Discovery Greige, Traditional Navy 2 colors available
・Unisex design
・2% of sales will be donated to the Nature Conservation Society of Japan
Share
View full details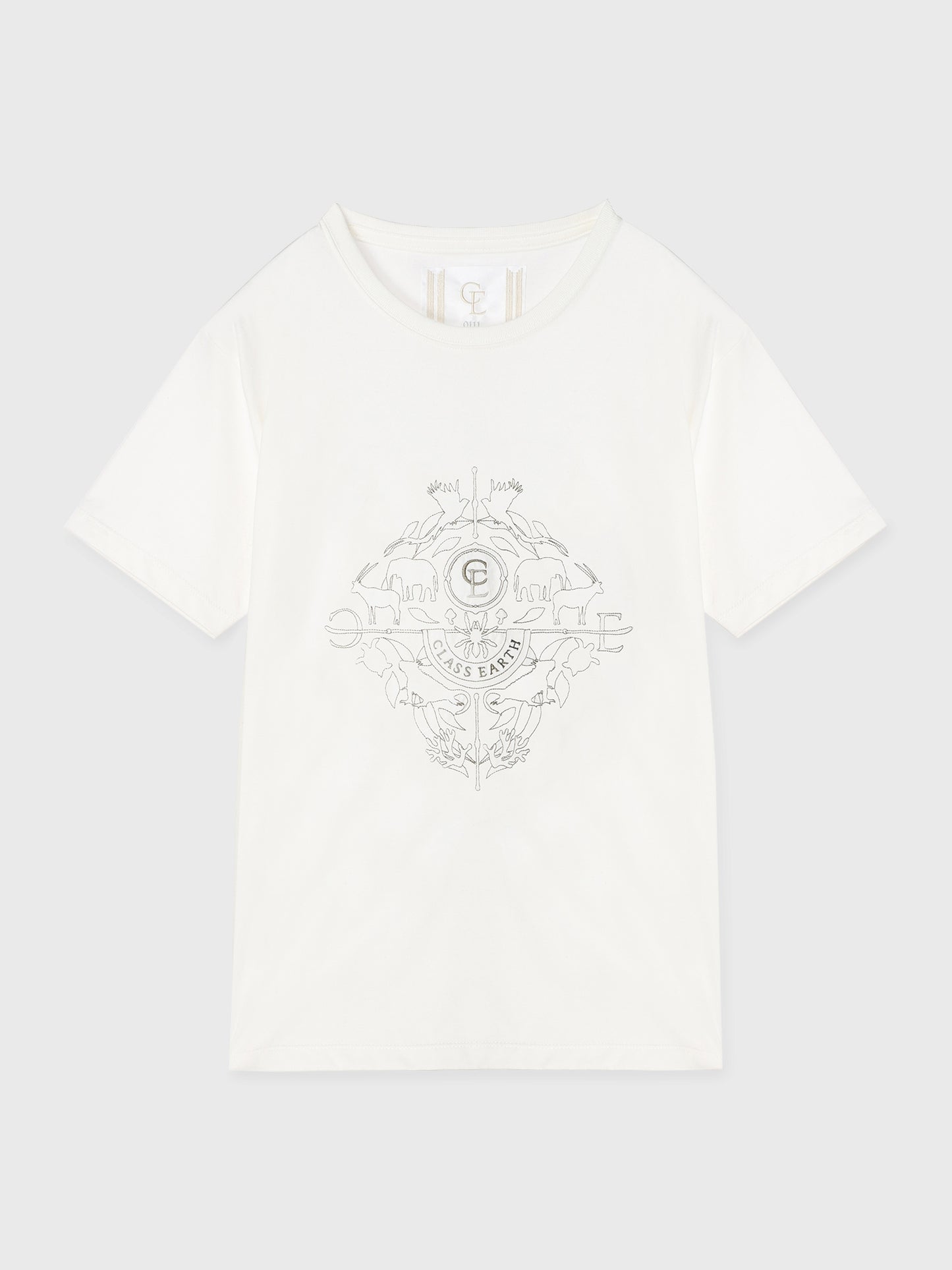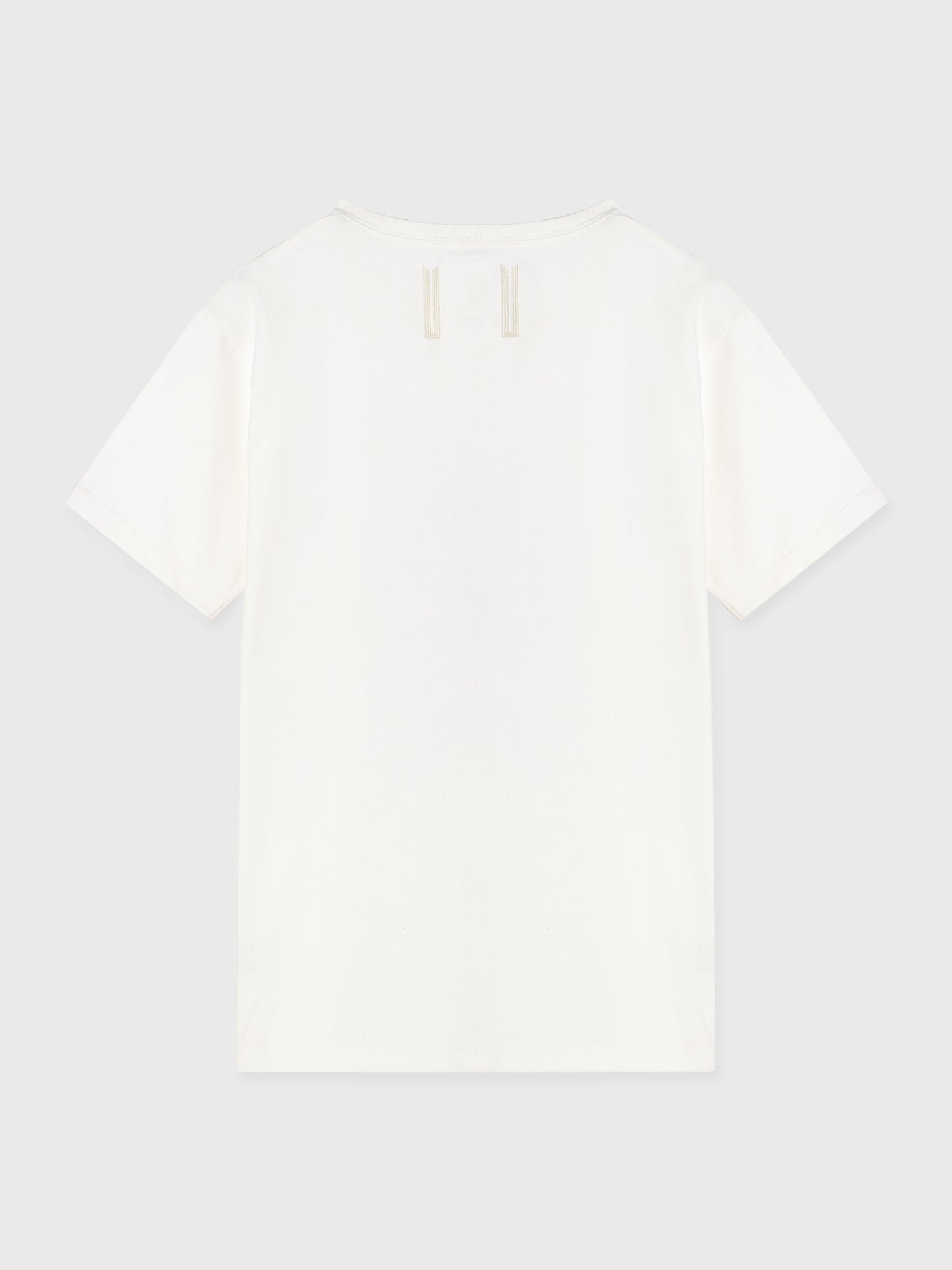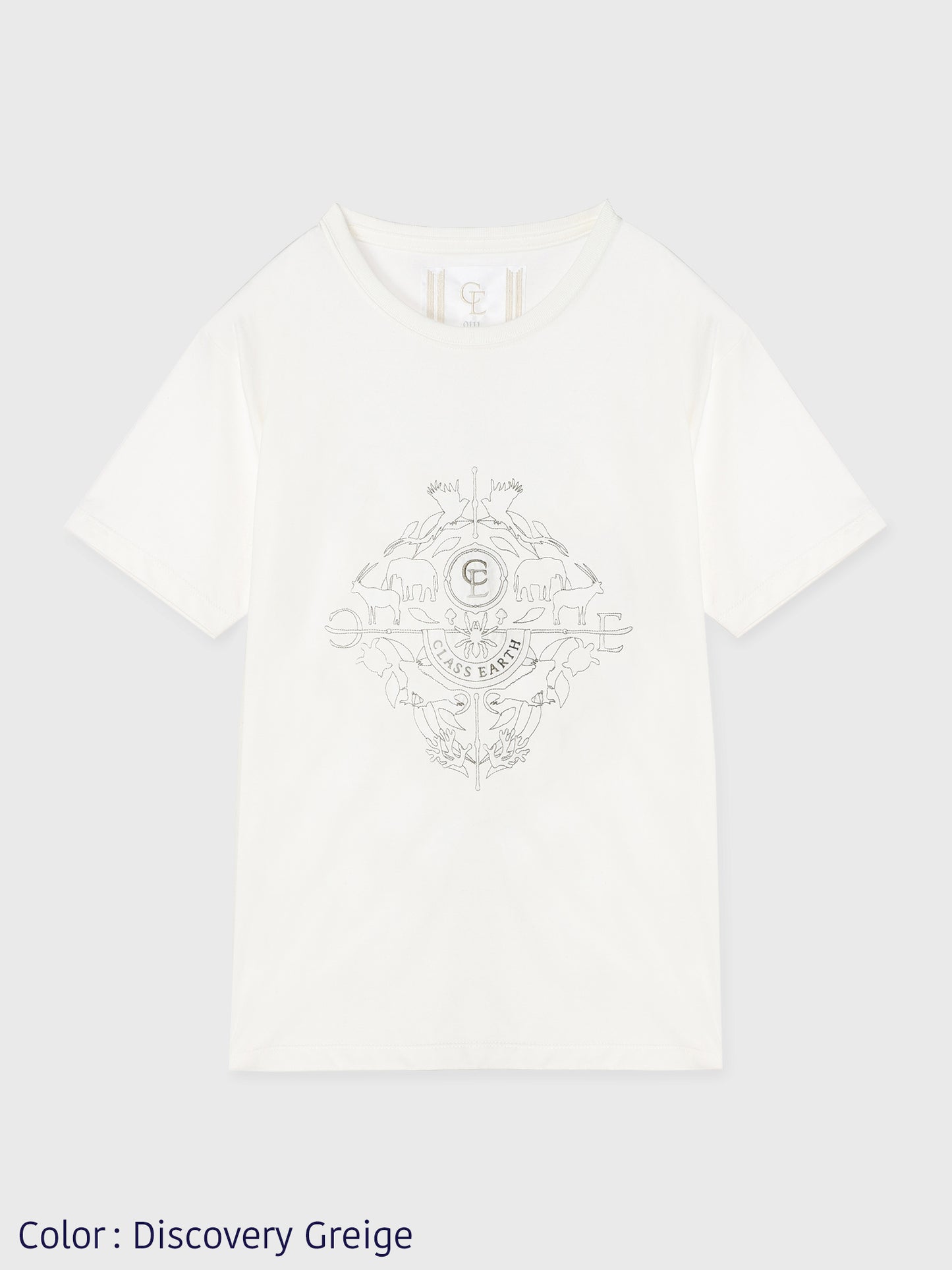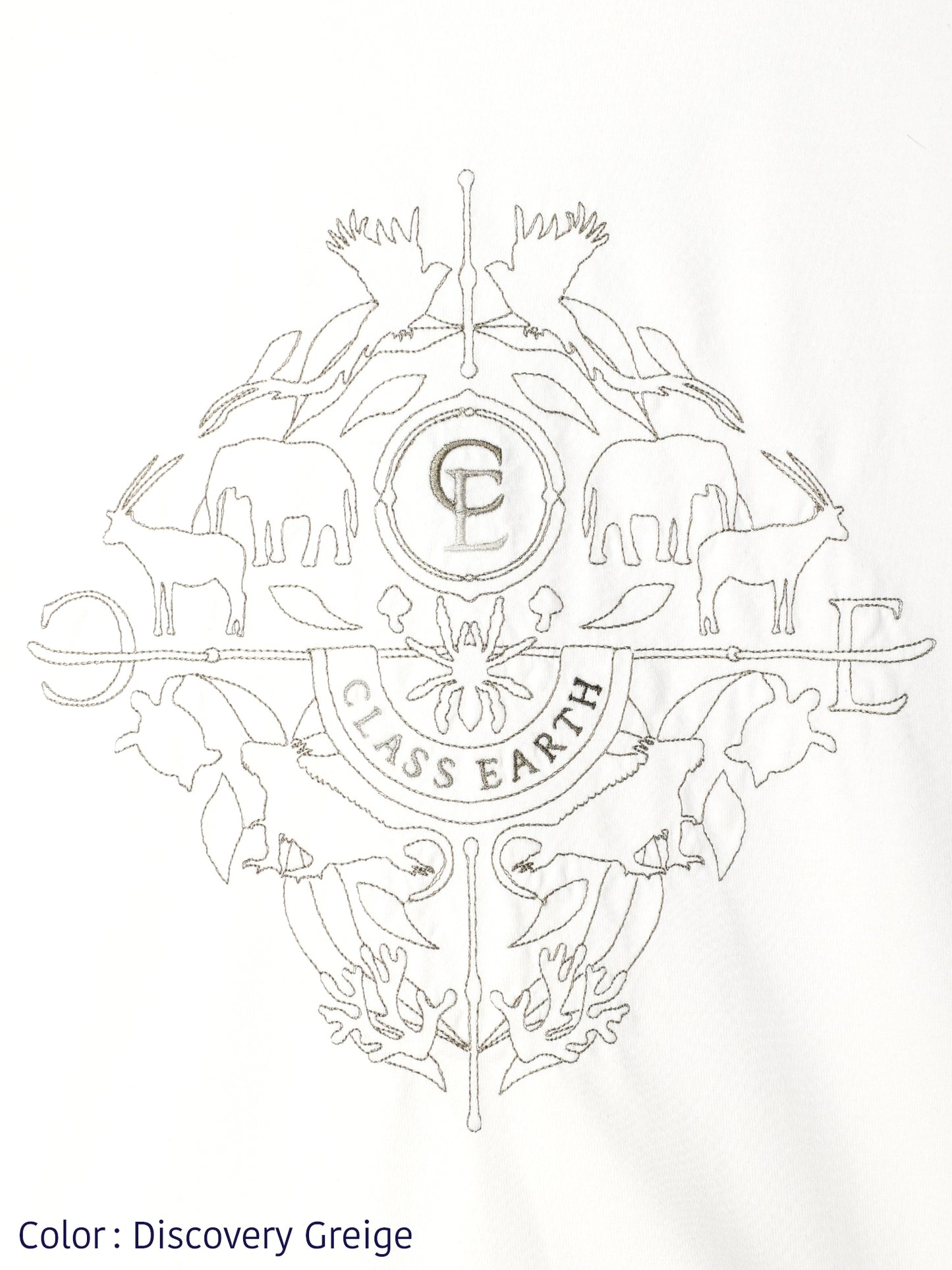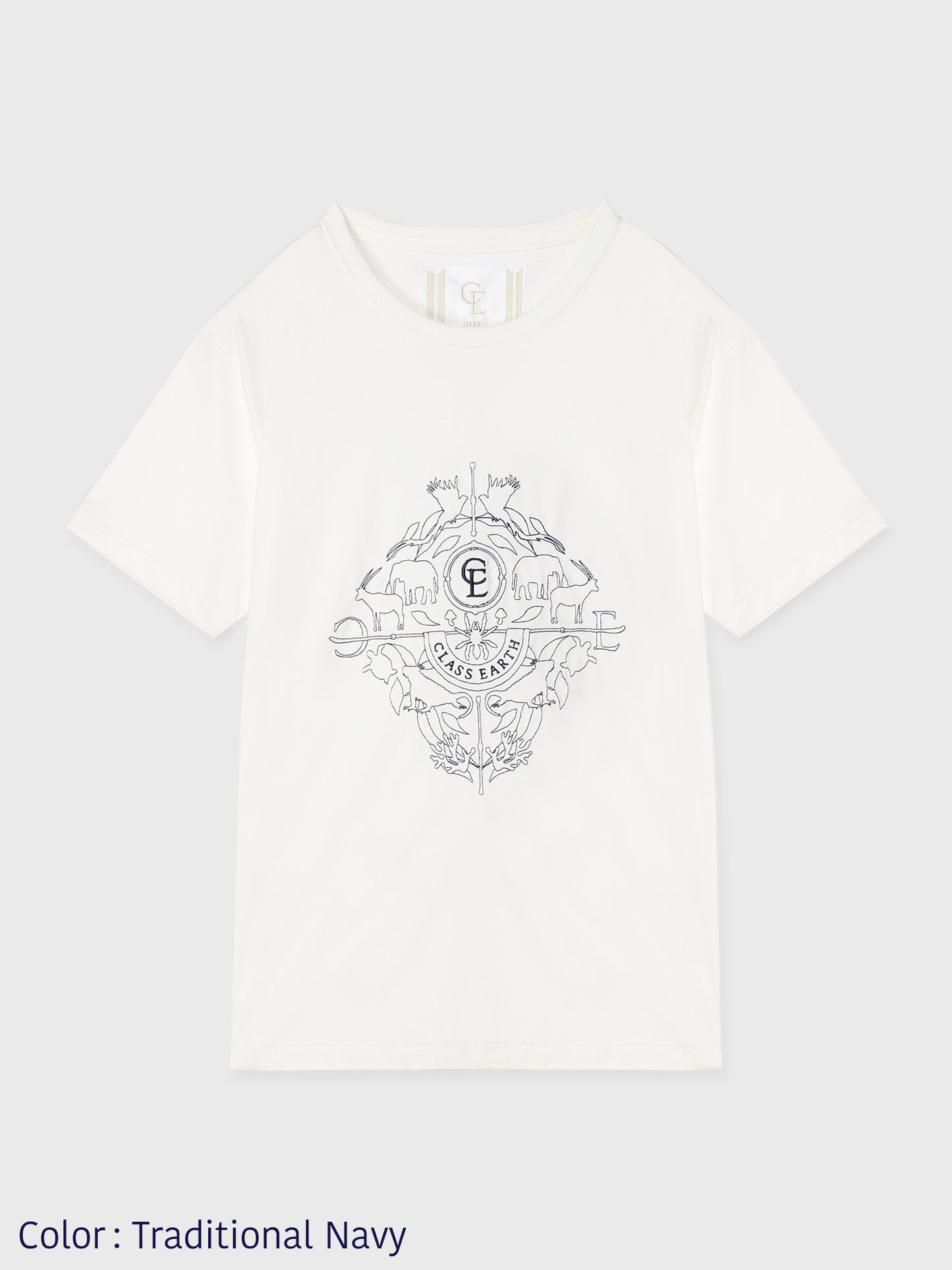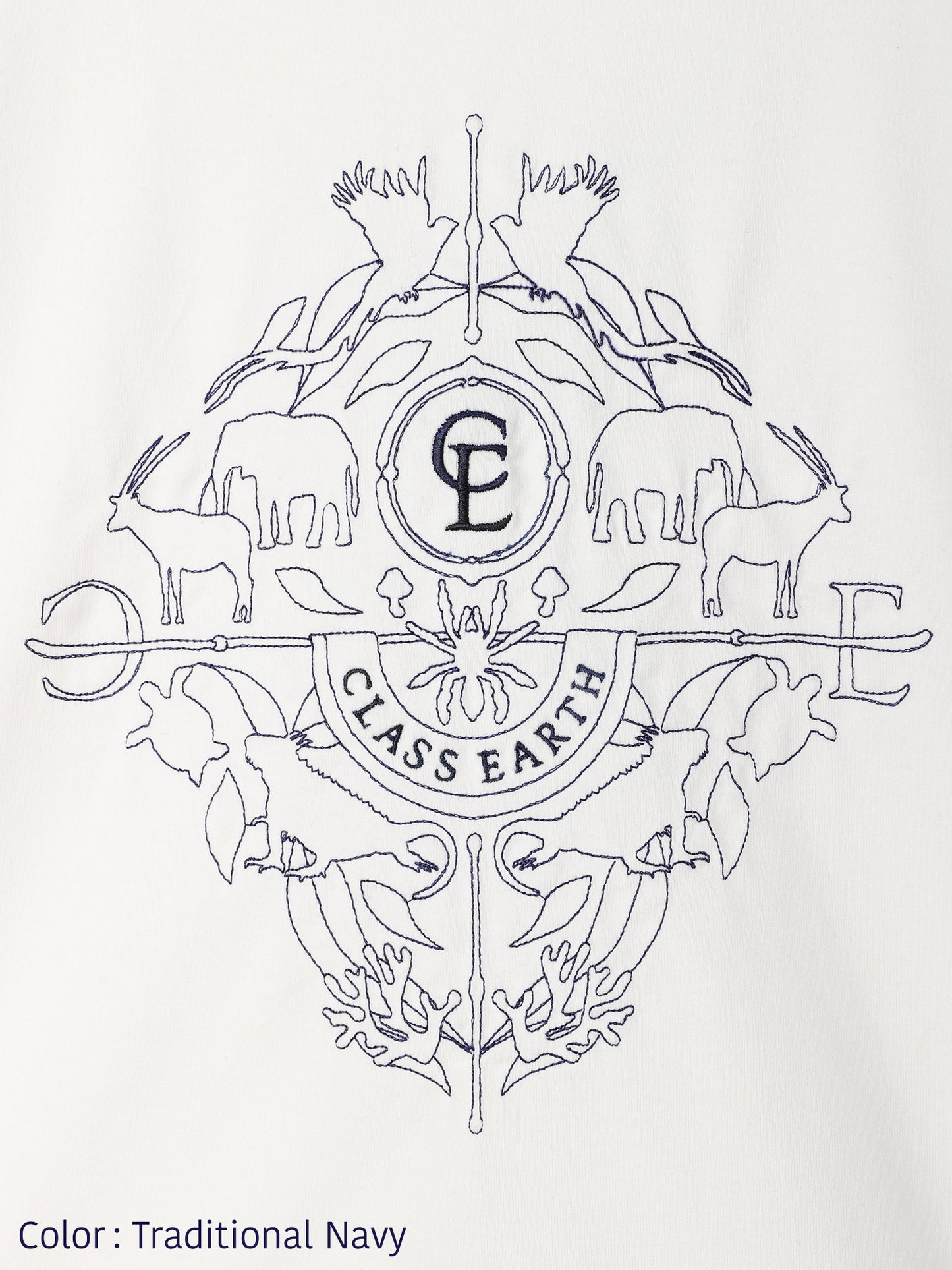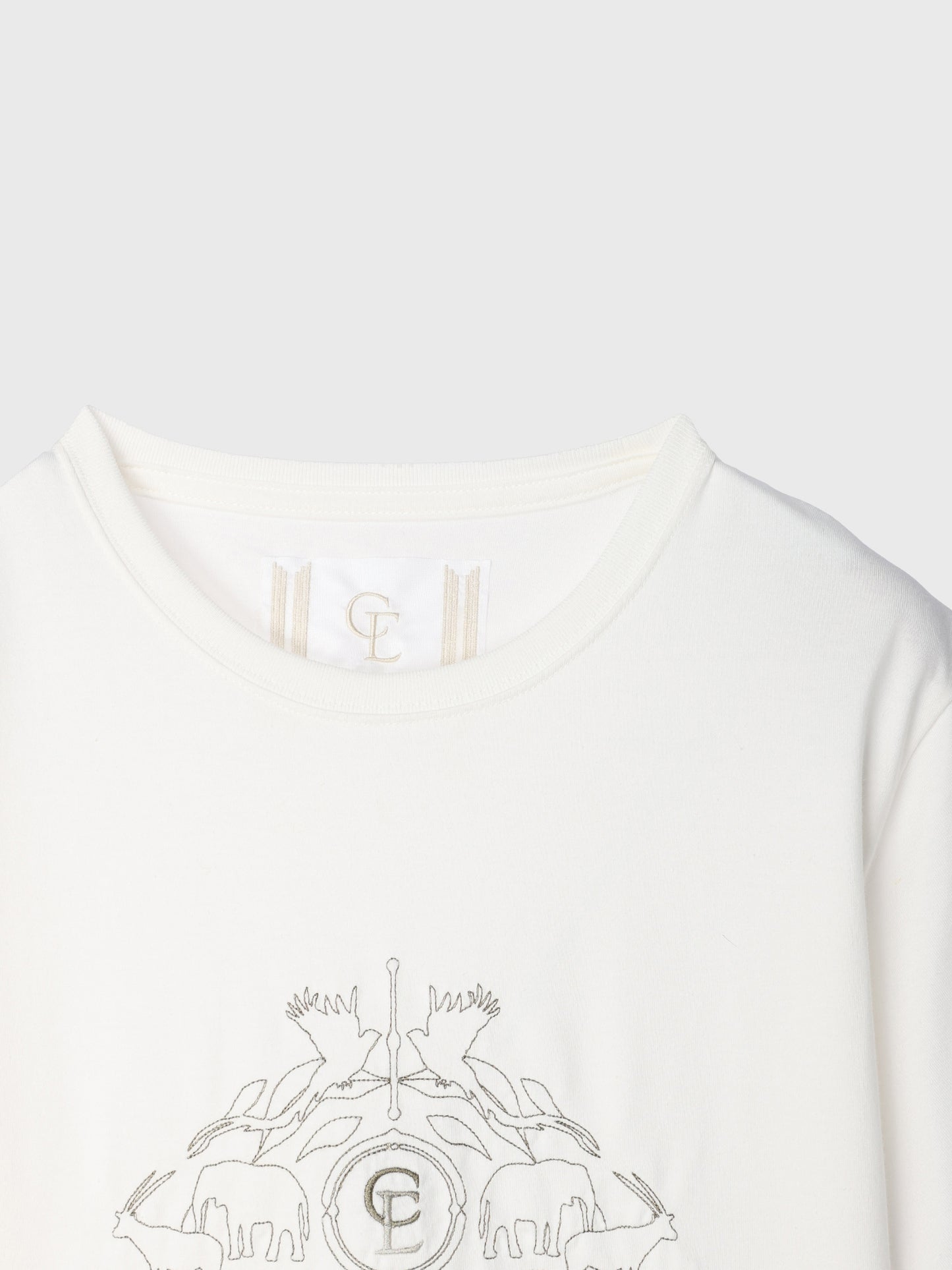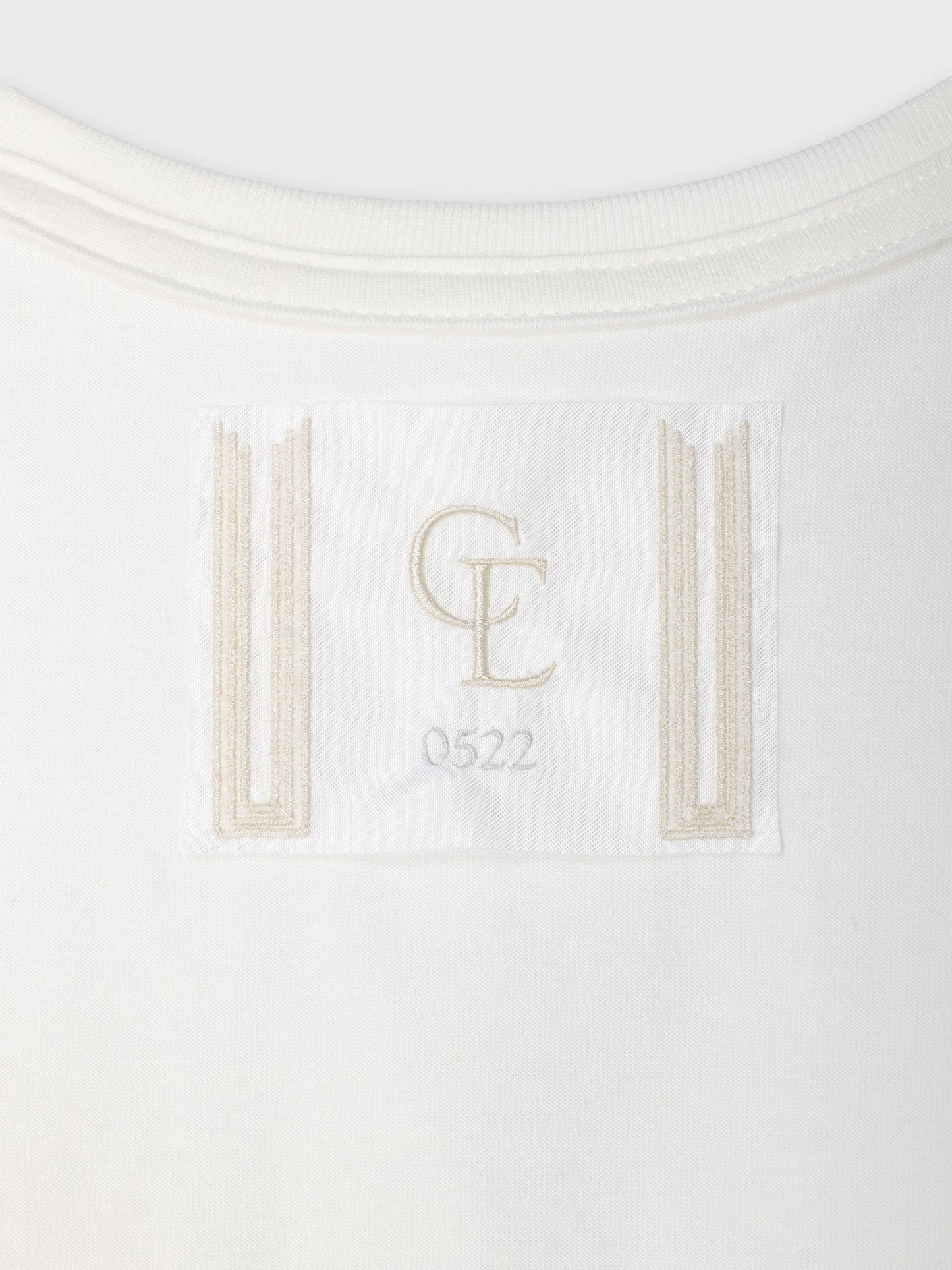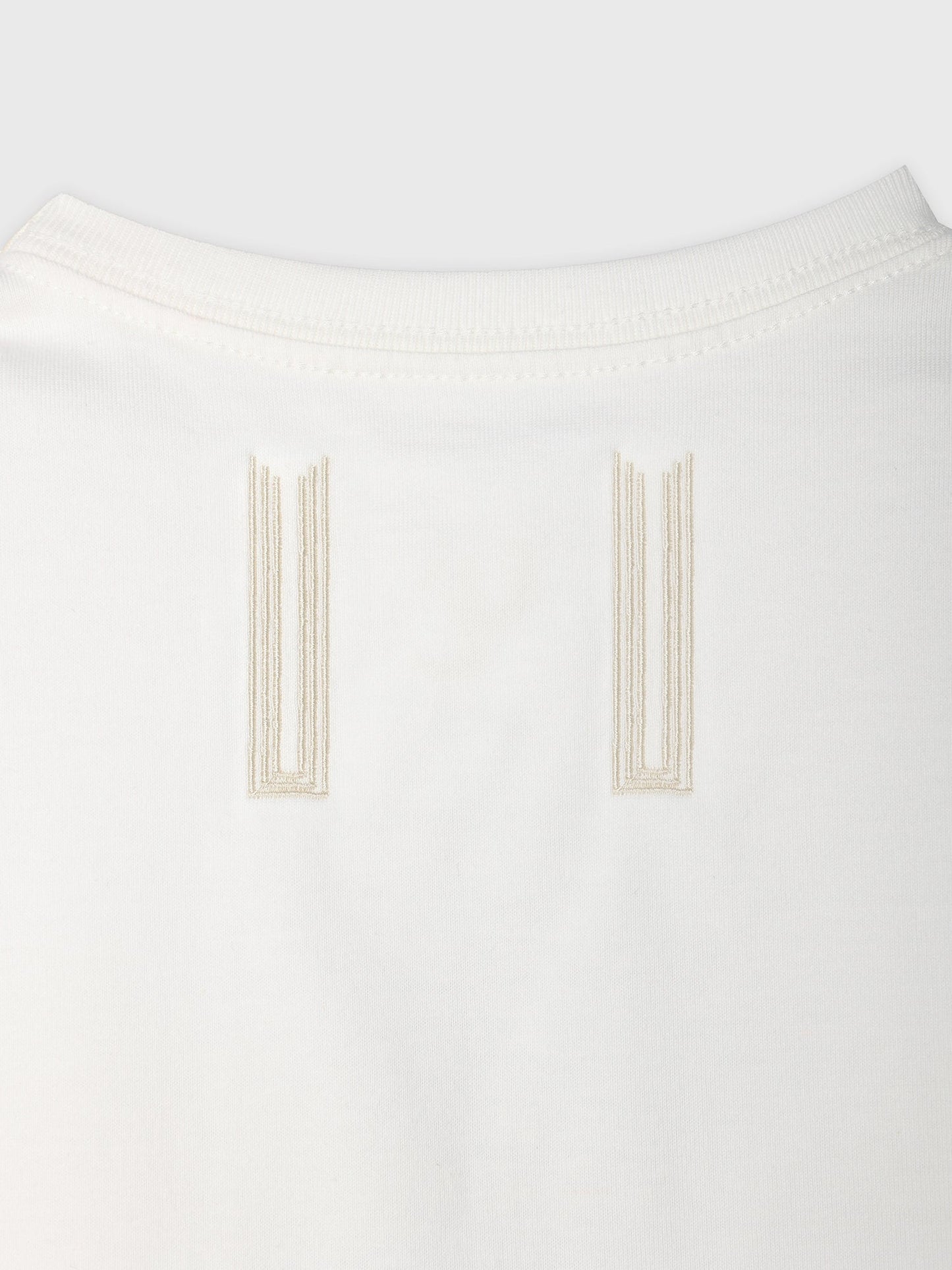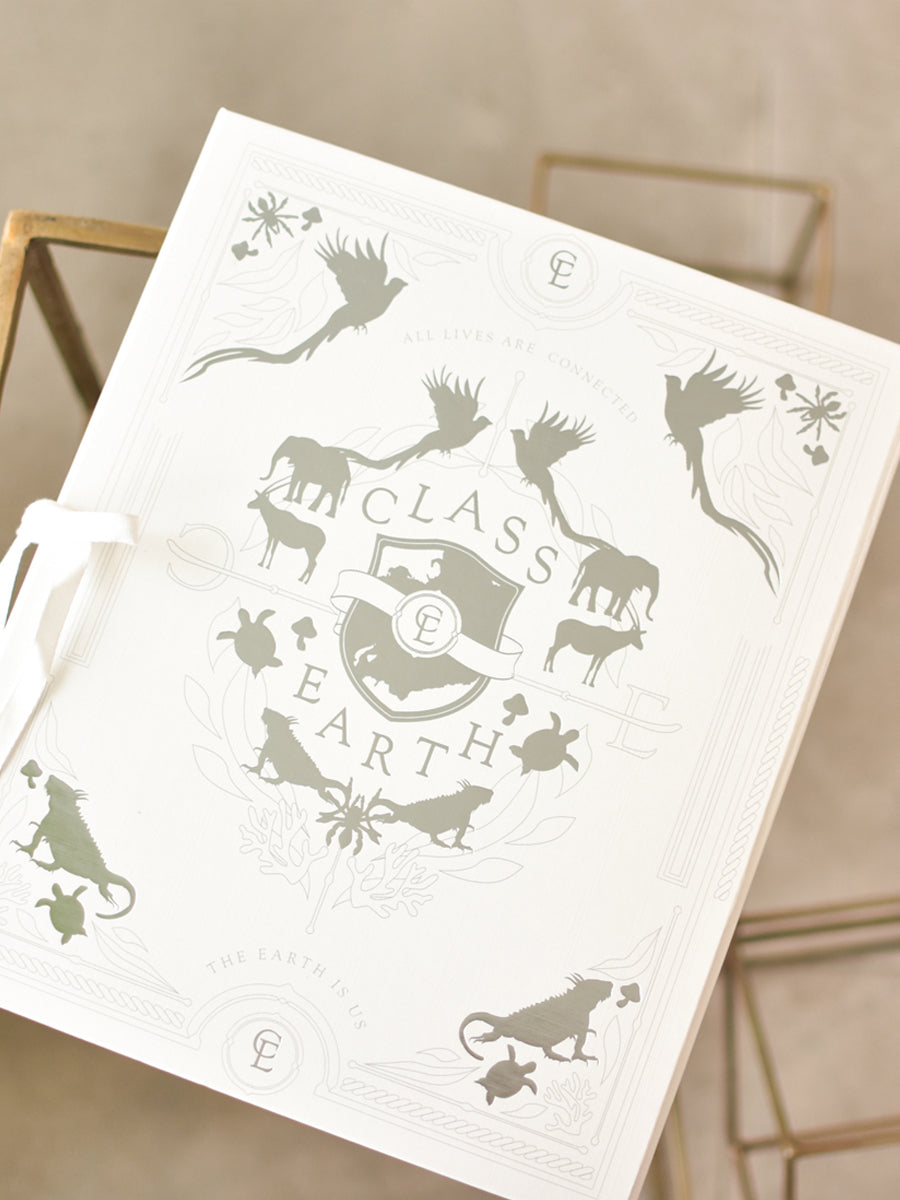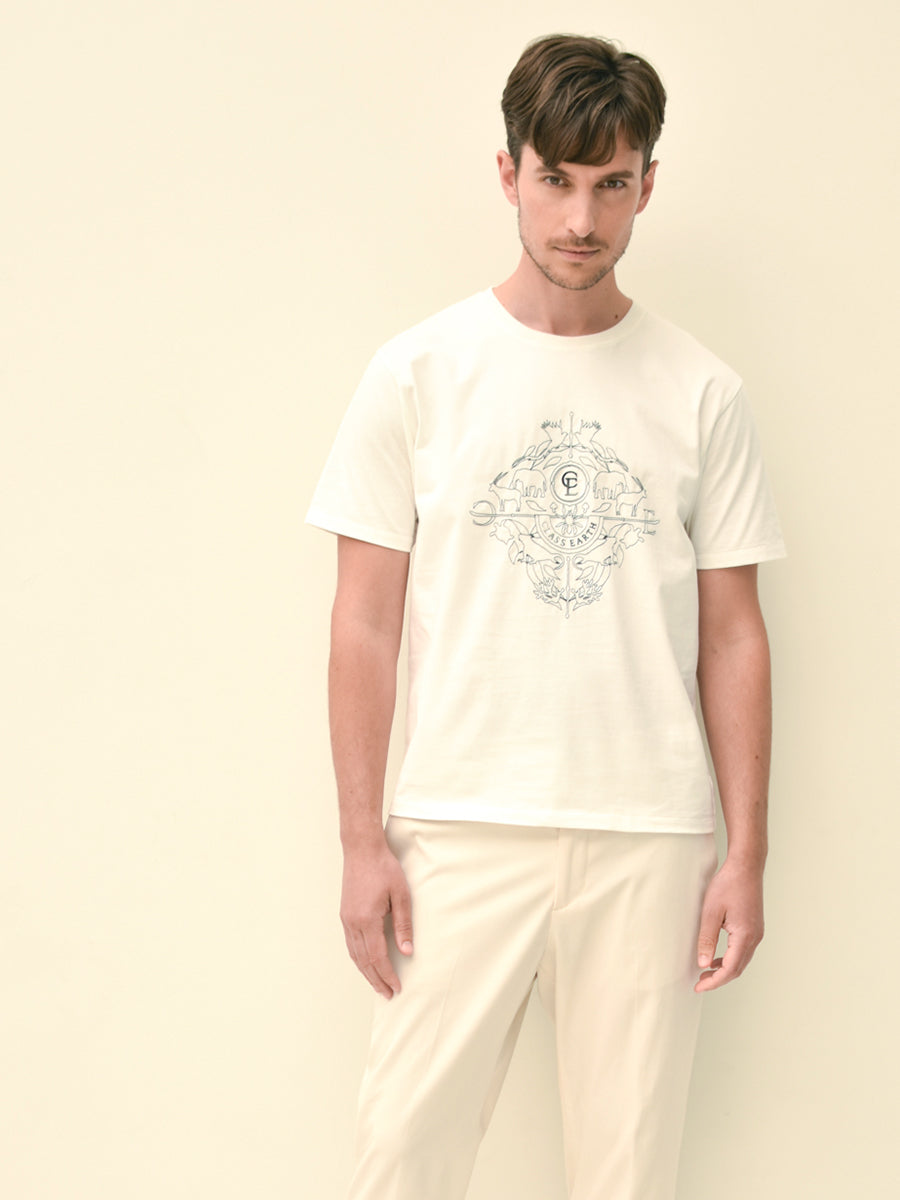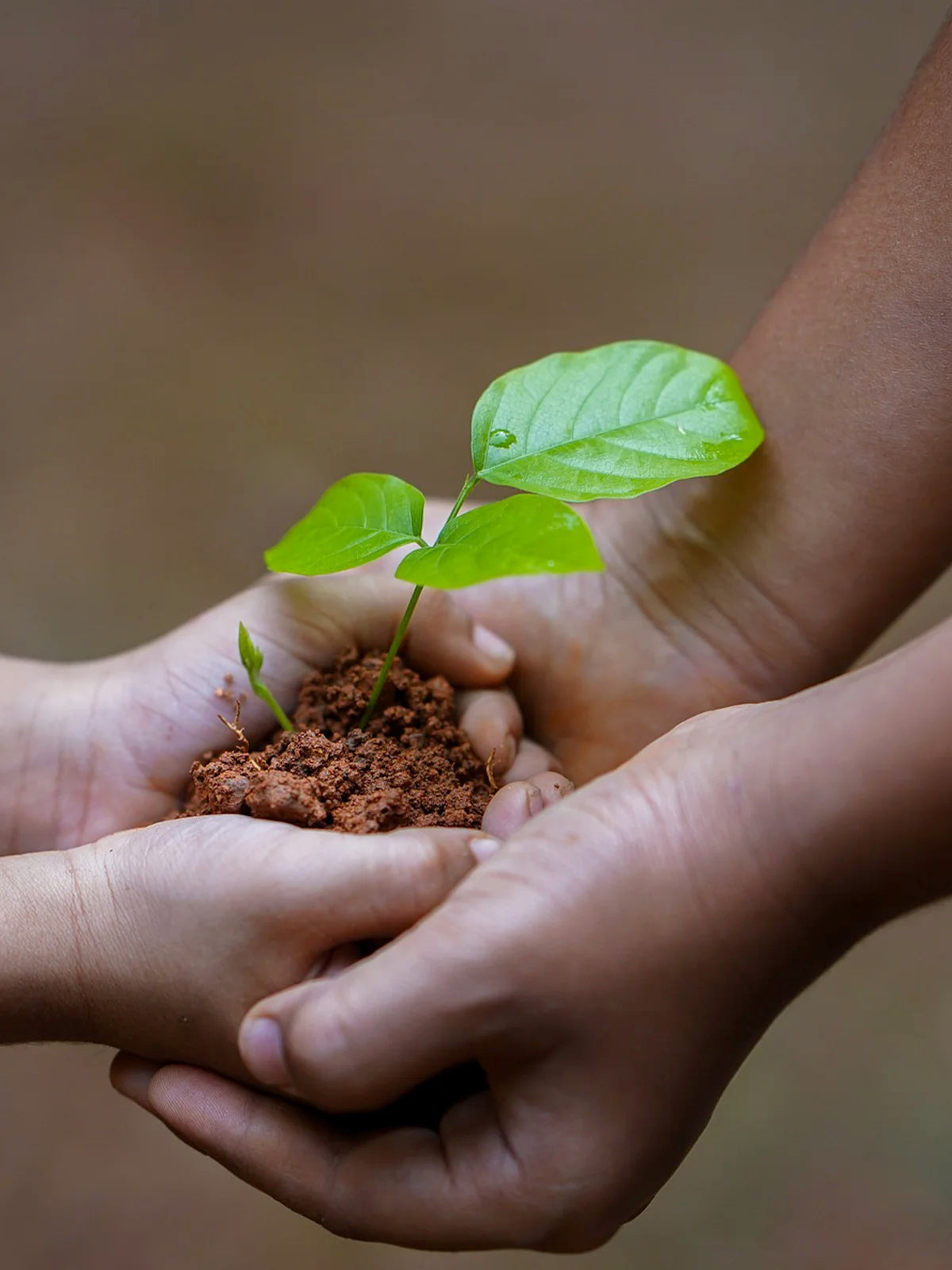 売上の一部を自然保護活動に寄付します
売上の2%に加え、ギフト包装を辞退されたご注文に関しては、追加で2,000円の寄付を行います。

現在の寄付先である日本自然保護協会様は、国内で最も長く活動されている自然保護団体で、設立70周年を迎えられました。
全国で生態系を保全する活動を推進する日本におけるNature Positiveのトップランナーです。
インタビューへ